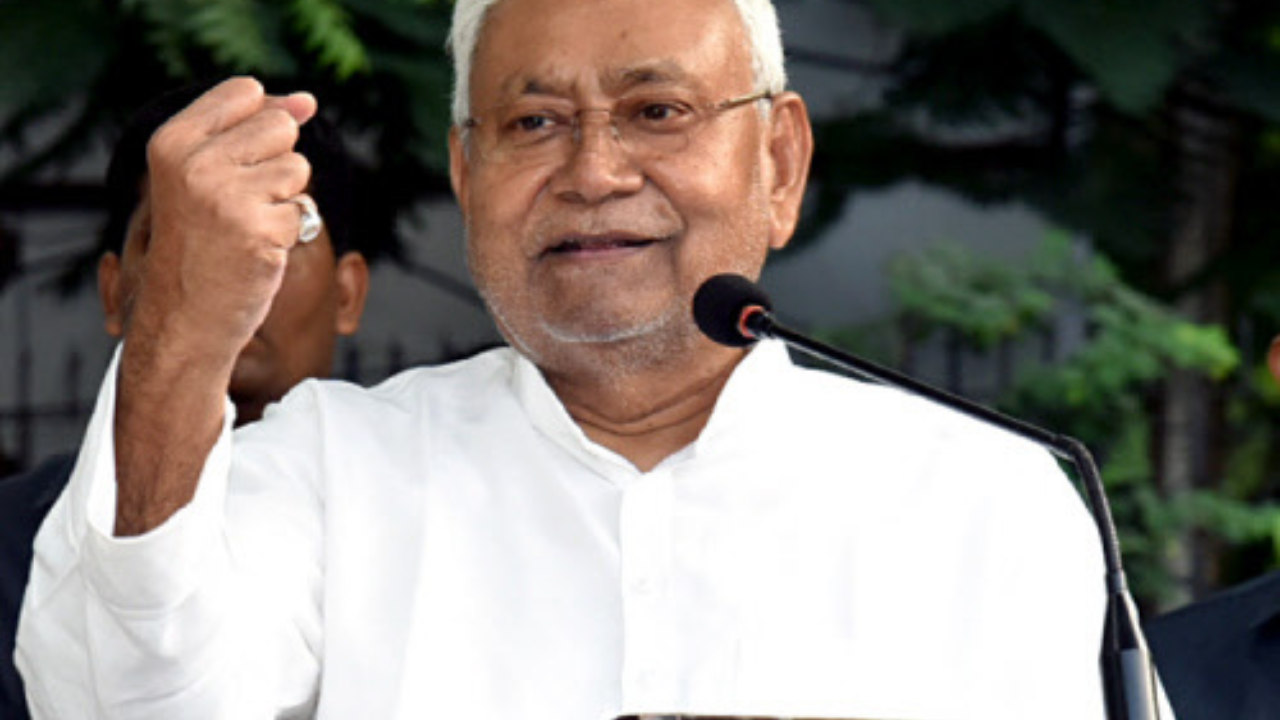 PATNA: Hailing the publication of the caste survey findings, CM
Nitish Kumar
on Monday said his government has called a meeting of all the nine political parties which have members in the Bihar Vidhan Sabha, at 3.30 pm on Tuesday and share all the data and findings of the survey before them. The nine political parties are JD(U), RJD,
BJP
, Congress, CPI-ML, CPM, CPI, HAM(S) and the AIMIM.
"The report of the caste-based survey has been published. It all happened due to the consent and cooperation of the nine political parties. Now, we will present everything, every detail of the findings before the nine parties. We will hold a meeting with all the nine parties tomorrow itself. Each detail of the survey will be presented in that meeting. Further steps will be taken on the basis of advice from these parties," Nitish said while talking to reporters after attending an event at the Gandhi Sangrahalaya near the Gandhi Maidan in Patna.
OBCs and Extremely Backward Classes form 63% of Bihar population, shows caste survey
The CM further said the report on the economic condition of the people would also be released on Tuesday during the political parties' meeting.
"Information about the economic condition of each family has also been collected with the caste data. The economic report will also be released," he said.
The CM further expressed confidence that the Bihar caste survey would provide an impetus for a nationwide census of all social groups. Nitish said he had been raising the demand for a nationwide headcount of castes since 1989 when he first became a member of Parliament.
The JD(U) leader took pot-shots at the Narendra Modi government for failure to "conduct even a normal census, which should have taken place in 2021 itself."
Nitish also said that the number of the members of the Scheduled Castes has increased in the state. They too would benefit from the survey. "To ensure that every caste and social group is benefitted from the survey, details of the findings will be presented at the Tuesday meeting," the CM asserted.
Asked whether steps could be taken to increase the percentage of quota in proportion to the population of a particular caste / social group, Nitish said, "It will not be proper to say anything on this issue right now. We will take any further decision based on the suggestions from the state's political parties. We will try to do better. You will get to know after tomorrow's meeting."
The CM also asserted that people should get representation in proportion to their population. "We have been asserting this for a long time," he said.